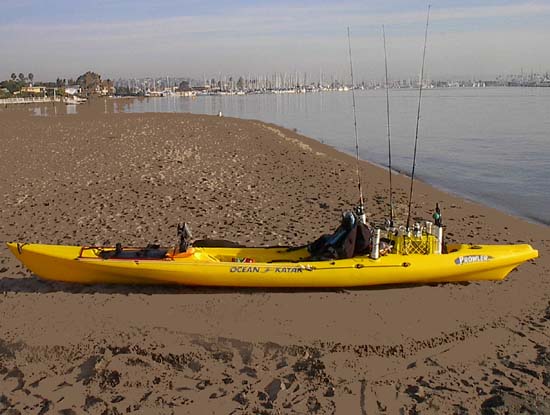 Featured Photo by Paul Lebowitz
Ocean Kayak Prowler 15
Convert your stock kayak into a kayak fishing machine. The Rigged Fishing Kayaks section shows some ideas of how other people have outfitted their kayaks for fishing. If you have any questions or have an idea or picture you'd like to share, please email your questions or pictures to Kayak Sportfishing (click to email). You may also post your pictures directly from your computer to the Kayak Sportfishing Forum Photo Album. Click here or on image above to enter the Rigged Fishing Kayaks Gallery.