Kayak Fishing Punta Banda
by Andy "Iceman" Allen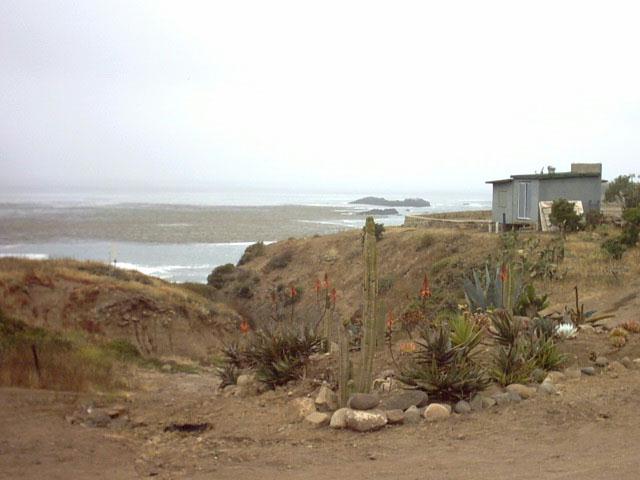 Met Phil at 4 AM, loaded his gear in my truck and headed south. The plan was to check a couple spots on the way down to Ensenada. El Descanso and La Salina had some thumping surf, so we decided to head straight to Punta Banda. Foggy on the way down, but still made it to Campo Villarinos around 6:30 and on the water before 7AM. Made the long paddle (9 miles round) out past the point. Threw at every boiler and rock wall, trying to find the fish. Only managed a couple Calicos and a couple Sandbass in 9 hours of fishing. At least we caught dinner. Walked up to the market at the camp entrance and got a few things. Lit a fire and had some man-style fish tacos (fish, hot sauce and tortillas). They were as good as we were hungry.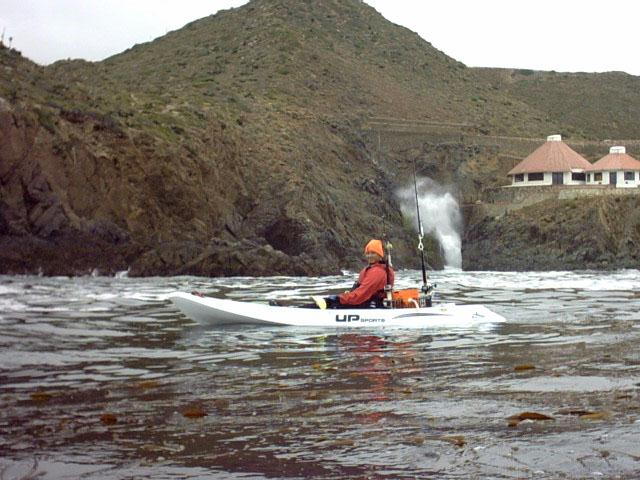 We had loaded our gear before sunset and next morning had some camp stove coffee, donuts and made the 10 minute drive to La Bufadora. A steep ramp down to a panga launch protected by reefs, leads out to a thick kelp bed that fills the cove. Once along the kelp I picked up some Sardines on the 1st drop of the sabiki and tried for the next 1/2 hour for nada. Worked our way a couple miles toward the point. Picked up a couple more Calicos and Phil got the only 2 Lings. Only saw 1 PBer in the 2 days and a few pangas that did not stay put for more than 10 minutes. Heading back to camp, we stopped at the roadside stand out front for the best Beef Tamales I have ever had. packed up and headed home with a 1/2 hour wait at the border. Lacking in fish, but enjoyed the campsite, great scenery, food and company. Feel like I recharged my batteries.
-Andy